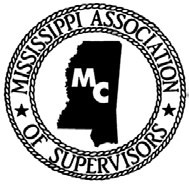 Contact:
For more information on the MAS/MC contact:
Orlando Trainer, Oktibbeha County Supervisor
662.320.9717
662.769.0071 cell
orlandotrainer@hotmail.com
ANNOUNCING 2018 MAS Minority Caucus Scholarship Application.  Please click here for the application.
Application packets must be postmarked no later than April 15, 2018.  Scholarship winners will be announced May 7, 2018.  
MAS/MC Scholarship recipients will be awarded on May 7 and be announced to members at the June Conference.
Annual Educational Conference
The MAS Minority Caucus will hold its Annual Educational Conference on April 11-13, 2018 at Rust College in Holly Springs. Registration fee is $100.  The host hotel is Quality Inn, 100 Brooks Rd.  Call Delicia Mitchell at 662.252.5444; block rate is $87.20.  Cottages at Kirkwood is offering a limited number of 4 bedroom cottages for $98.44.  Call Jennifer Barkley at 662.252.9110.   
Registration information TBA soon.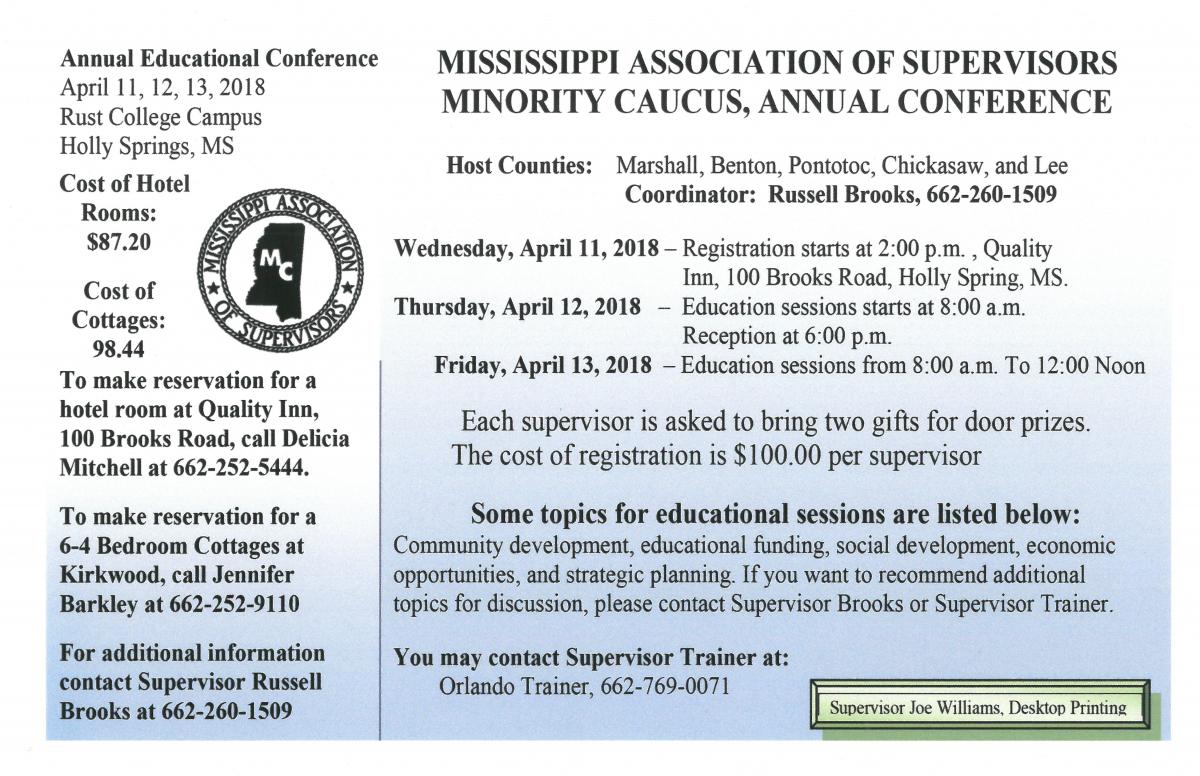 Need more information?  Contact Supervisor Russell Brooks at 662.260.1509