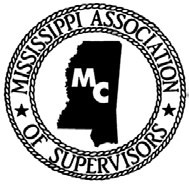 Contact:
For more information on the MAS/MC contact:
Andrew Smith, MAS/MC Executive Director
Office: 601.446.3060
Cell: 601.573.7163
Email: andrewsmith1@suddenlink.net 
Minority Caucus Scholarship
Click HERE for a list of 2019 MAS/MC scholarship recipients. 
2019 Annual Educational Conference
The MAS Minority Caucus will hold its Annual Educational Conference on April 10-12, 2019 in Indianola, Mississippi. Registration fee is $100.  
2019 MAS/MC Annual Conference Final Schedule of Events
2019 MAS/MC Sponsorship Levels
Need more information?  Contact Andrew Smith at 601.446.3060 or andrewsmith1@suddenlink.net.