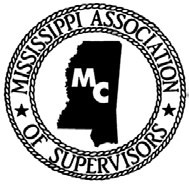 Contact:
For more information on the MAS/MC contact:
Andrew Smith, MAS/MC Executive Director
Office: 601.446.3060
Cell: 601.573.7163
Email: andrewsmith1@suddenlink.net 
Minority Caucus Scholarship
ANNOUNCING 2019 MAS Minority Caucus Scholarship Application.  Please click HERE for the application.
Application packets must be postmarked no later than March 31, 2019.  Scholarship winners will be announced May 15, 2019.  
2019 Annual Educational Conference
The MAS Minority Caucus will hold its Annual Educational Conference on April 10-12, 2019 in Indianola, Mississippi. Registration fee is $100.  
2019 MAS/MC Annual Conference Final Schedule of Events
2019 MAS/MC Sponsorship Levels
Need more information?  Contact Andrew Smith at 601.446.3060 or andrewsmith1@suddenlink.net.