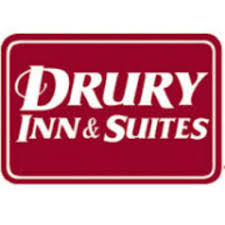 We are looking forward to having your guests stay with our hotels and we are pleased to let you know that effective today MS ASSOC OF SUPERVISORS is loaded and ready to be booked in the Drury Hotels reservation system using your BizTrip Corporate ID # 330697 at the following hotel(s):
Drury Inn & Suites Jackson Ridgeland - $90.00
Rates listed above are valid for a standard room with two beds, single occupancy, plus tax. We offer multiple rates based on other room types. In addition to your rate listed above, you will receive a 5% discount off corporate rates chain-wide at all Drury Hotels.
Rates and availability are based upon the terms within your partnership agreement.
Individual Reservations may be made by the following methods:
Use the link below to reserve rooms on our website using your corporate ID. Your negotiated rates will automatically populate based on the hotel chosen and the dates of stay. Copy and paste the link into your web browser, then save as a favorite for ease of future use.
http://www.druryhotels.com/Reservations.aspx?corpid=330697
Call 1-800-DRURYINN (1-800-378-7946) and provide your company name: MS ASSOC OF SUPERVISORS
Group Reservations (10 or more rooms) may be made by the following method:
One central contact can help you with any Drury Hotel location for your group and meeting needs. Contact our Central Group Sales Department at 1-800-436-1169 for needs of 10 or more sleeping rooms. Provide your Corporate ID in order to receive your negotiated rates.
We are excited that you chose Drury Hotels! We have over 100 family-owned and operated hotels with great service and amenities. Your travelers will appreciate all we have to offer and will enjoy staying with us. Please contact your Drury Sales Manager if you have any questions.
Thank you for your business!
Drury Hotels