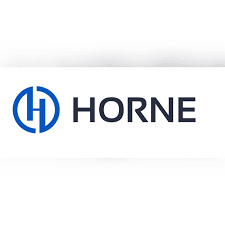 Company/Organization name:
Business Type:
Accountants | Grant Consultation
Bio:
HORNE is a professional services firm founded on a cornerstone of public accounting. Our CPA heritage brings trust and discipline to our brand. Our firm has successfully managed over $900 billion in state and federal funding streams over the last 15 years and remains focused on serving cities, counties and states with full-scale state and federal program management, grant consultation and oversight, and compliance monitoring services, including ARPA funding streams. HORNE serves clients throughout the United States and certain US territories and is headquartered in Ridgeland, Mississippi.