The Mississippi Association of Supervisors Insurance Trust ("MASIT") provides the following update as part of the program's risk management services.  MASIT is a risk management property and casualty insurance pool formed by your Association to serve the needs of Mississippi county government operations.  
Below you will find two items that we suggest you discuss with your Board Attorney and develop a plan for how to incorporate into your current employee handbook and training. 
Families First Coronavirus Response Act ("FFCSR")
The U.S. Department of Labor recently provided materials that outline the basic requirements of the FFCRA, including requirements that most public employers provide additional paid leave under the statute, an additional reason for leave under the FMLA, and a different, more lenient, standard for determining employee eligibility for taking leave for COVID-19-related reasons.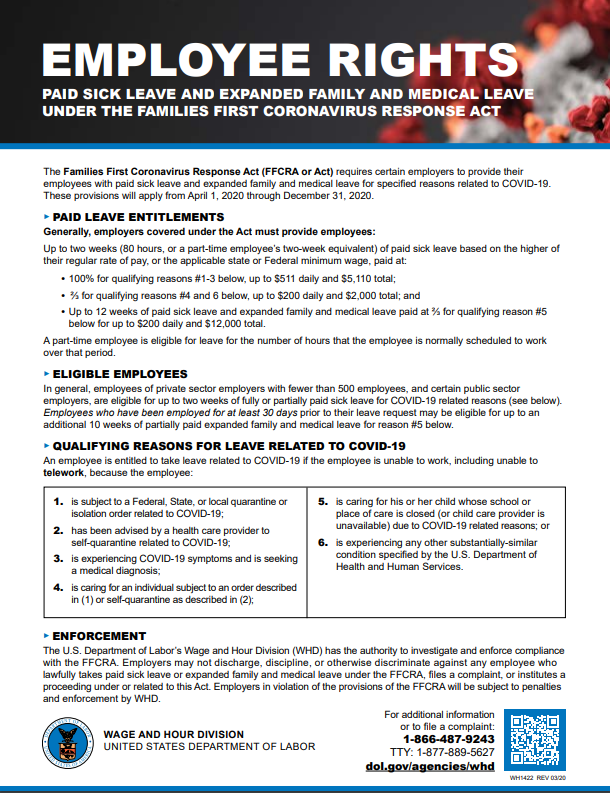 For additional information, see these resources from the Department of Labor:
Families First Coronavirus Response Act Questions and Answers  U.S. Department of Labor
Updates to Title VII: 
The U.S. Supreme Court ruled on June 15, 2020 that Title VII now protects homosexual and transgendered persons from employment discrimination.  
Click here to view the opinion.
If you have any questions about this HR Update or MASIT, please contact the MAS office at 601.353.2741 or email Renada Skannal.
Renada Skannal
MASIT Member Services Coordinator
Mississippi Association of Supervisors
793 North President St.
Jackson, MS 39202
Office:  601.353.2741
Cell: 601.918.1037
Fax:  601.353.2749
www.mssupervisors.org/masit